Plastics separation by type using modern separation technologies
More and more frequently, plastic waste is produced in the form of composites or mixed plastics, which makes it difficult to separate them into the various fractions according to type. Our research and development department continuously works on new solutions to improve the eco-balance as well as the conservation of resources by recovering secondary raw materials.
We are happy to support recycling companies as partners in solving problems in the field of plastics separation.
In our laboratory, the quality of our products is regularly controlled and the product properties requested by our customers are checked. The in-house laboratory is an important component with regard to the optimisation and further development of our separation techniques. We are able to apply new findings operationally and expand our expertise via direct communication of the evaluated measurement data.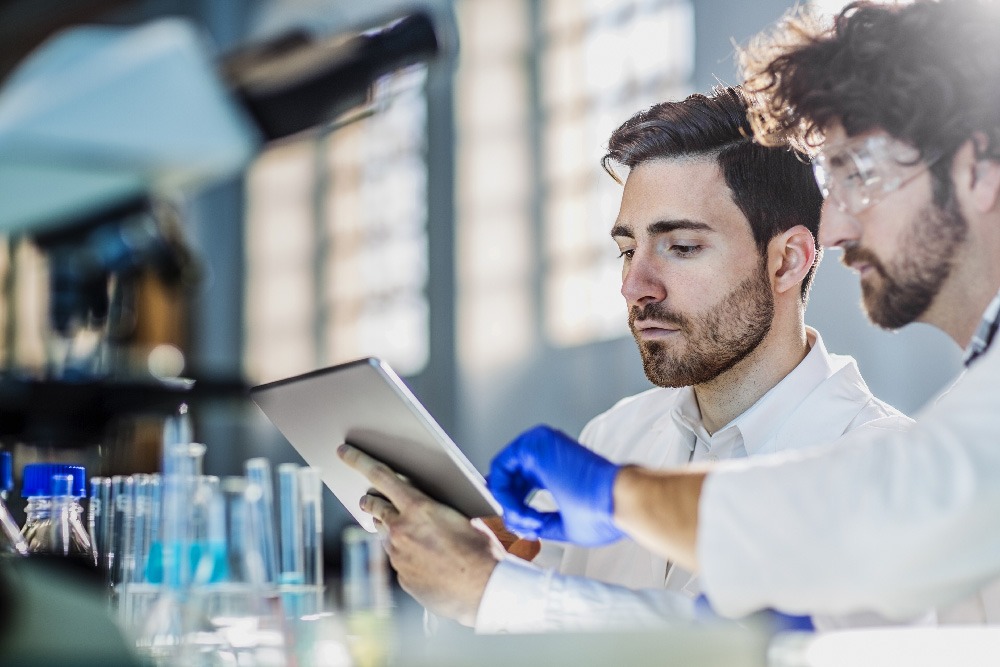 Initiatives and research projects
Battery case recycling research project
We are working on solutions for battery recycling in conjunction with the Fraunhofer Institute.
A modular, holistic and recyclable battery system for mobile and stationary use has been defined for the overall objective.
This overall goal includes increasing the recycling of the constructive plastics into the material cycle.
Research project on sensitive density separation of waste-plastic mixtures
Innovative recycling and recovery process to increase the resource efficiency of plastic mixtures from trade and production.
The overall objective of the project is to further develop and optimise the treatment process of material mixtures of high-quality technical plastics or plastic composites that were previously considered inseparable by means of sensitive density separation.
Let's talk about your project and how we can realize it together.
+49 (0) 561 – 92 08 70 32